ViPER4Android or V4A is one of the most prominent Audio mods for Android devices. In this guide, you will guide you on how to install ViPER4Android v2.7.1.0 on Android devices running Android Pie, Oreo, Nougat, and Marshmallow.
The Android ecosystem has been known for many things like the camera, but it is least recognized when it comes to the audio experience. Although some devices come with powerful and tuned audio, like the Galaxy S9/S9+ or Huawei P20 using Dolby Atmos. But what about the rest of the devices? Most of these devices are limited to utilizing standalone Equalizers or music player apps.
But if you have a rooted Android device, be it through Magisk or SuperSU, you have a decent chance of enhancing your phone's audio through ViPER4Android. But before we get to the instructions to install ViPER4Android on your Android device, let us take a bit of time learning more about the new 2.7.1.0 version of ViPER4Android, the features it offers, and changelog.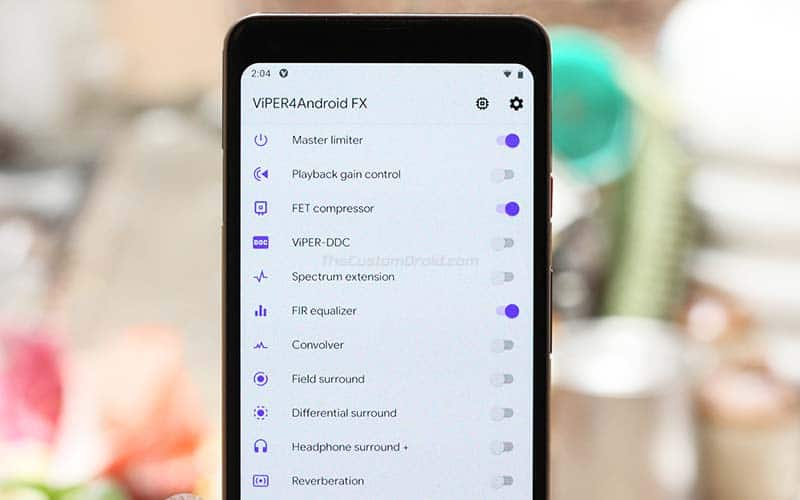 Table of Contents
ViPER4Android v2.7.1.0 for Android – Changes and New Features
Surely, ViPER4Android isn't something new. If you have been into the modding scene, chances are, you'd have heard of it at least once.
In brief – ViPER4Android is an audio enhancing software to provide a better audio experience on Android devices. It was founded by ViPER520 and first surfaced on the popular XDA-Developers forums by zhuhang in 2013 and didn't take much time to gain a huge user base. Not just the speakers, but V4A also allows you to tweak the audio processed through headsets, Bluetooth, or USB.
For years, the development of the app has been constant, adding support for the latest Android versions as they are released. However, V4A development has been on halt since 2018 with the official v2.5.0.5 version support Android Nougat. With time, several community members including Zackptg5 and ahrion (Original XDA thread) took the liberty to carry on further developments and released a Magisk Module to help users install ViPER4Android on their device.
Around the same time, XDA members pittvandewitt and MrWhite214 (Original XDA thread) took the last open source version of the V4A audio mod (v2.4.0.1) and added all the new features from v2.5.0.5 to it. The updated version v2.7.1.0 also comes with a brand new Material UI that not only looks clean but also blends with the latest Android versions. The developers also rewrote the complete app in Kotlin, that helped in squashing a majority of bugs and fixed driver installation issues on the most recent Android versions. The latest version also adds support for Magisk 19.0 and above.
Before you install ViPER4Android v2.7.1.0 on Android Pie, Oreo, Nougat, and Marshmallow, take a look at the complete changelog below.
Changelogs:
ViPER4Android v2.7.1.0:
Support Magisk 19
Add compatibility setting
Add ability to attach to sessions
Fix preset loading bug
Switch from setools to magiskpolicy
Click here to view the release notes.
ViPER4Android v2.7.0.0:
Full rewrite in Kotlin
New UI
Presets can be managed in the app itself
Effects can be set more precisely with seekbars
Min API 23
Uses 2.5.0.4 driver only
Audio routing bug fixed
Driver status bug fixed
Cross device effect changing bug fixed
App follows system dark/light mode (can be toggled with google messages e.g.)
Installation is faster and more versatile
Notification settings
Reduced APK size significantly
Download ViPER4Android v2.7.1.0
Unlike previously, you don't need to download a flashable zip or a Magisk module to install ViPER4Android. Rather, all have to do is to grab the V4A APK  file and install it like any other Android app on your device. Once the app is installed, you can run it to configure the drivers and start using ViPER4Android for enhancing your phone's audio.
The app will work on any Android device running Marshmallow 6.0 or above. Which means that it also supports Android Pie, Oreo, and Nougat. If your device is running Android 10 Q, then follow this guide instead.
» ViPER4Android v2.7.1.0 APK: XDA Labs (You must register on XDA-Developers to download the APK file)
There's no doubt that a lot of work went into this, and the contributions that each and every member of the wonderful XDA community made hold vital importance. Be sure that you visit the XDA threads linked above and press the 'Thanks' button. You can also consider donating a token of appreciation to the developers.
How to Install ViPER4Android v2.7 on Android?
The only requirements for installing ViPER4Android on your Android device is that it must be rooted either using Magisk or SuperSU. Once rooted, follow the steps below to installation instructions below:
Download ViPER4Android v2.7.1.0 APK
Transfer the APK file to your phone's storage
Go to the app drawer and launch a file manager app
Navigate to the storage and tap on the V4A APK file
Once the app is installed, tap on 'Done'
Now go to the app drawer and launch the 'ViPER4Android FX' app
As soon as the app is launched, you'll be prompted to grant superuser permissions
Tap on the 'Grant' button
Once the root permissions are granted, you'll be prompted to install the drivers

Simply tap on 'Ok' to install the necessary drivers
Once the drivers have been installed, your Android device will reboot automatically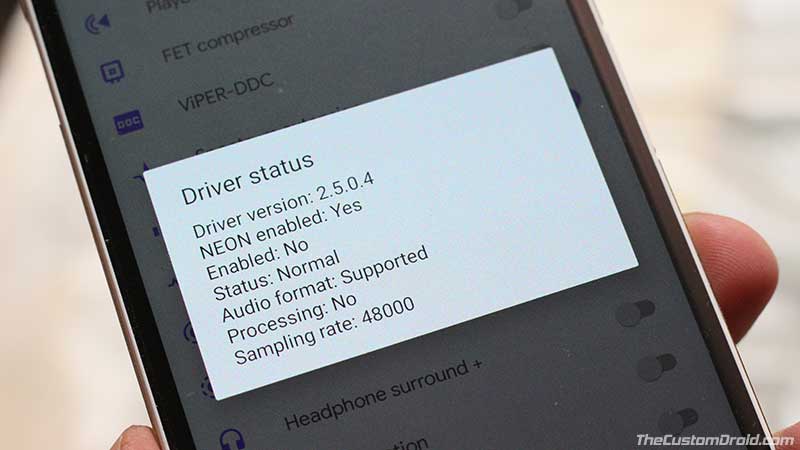 When your phone reboots, launch ViPER4Android FX and tap on the driver icon on the top-right side of the screen. This should display the current driver status. If it shows 'Normal', then the installation has succeeded. In case the driver installation fails (very unlikely), visit the F.A.Q section of the original XDA thread.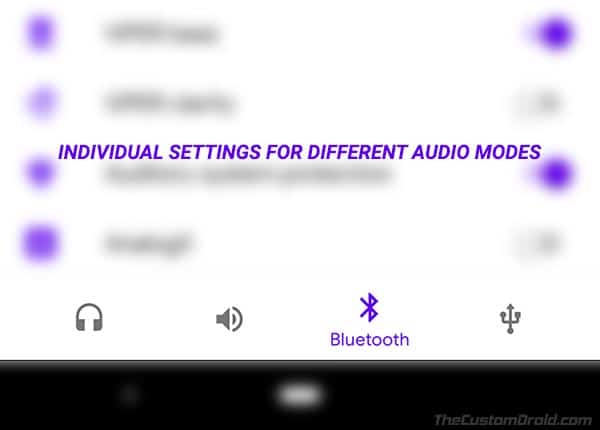 On the bottom of the app's screen, you should see four tabs for different audio modes – Headset, Speaker, Bluetooth, and USB. You can enable ViPER4Android audio processing and set different settings for individual modes. So go ahead, and give your phone's audio a nice push and a chance to impress your ears.
So, this was our guide on how to install ViPER4Android v2.7.1.0 on Android devices running Pie, Oreo, Nougat, and Marshmallow. If you have any questions, please feel free to drop a comment.