Give a nice uplift to your Android's audio through one of the most popular sound mods available for the platform. This guide will help you install ViPER4Android on Android Oreo pretty easily.
ViPER4Android has been around our Android customization community for a long time now. It has enabled us, users, to take full advantage of the inbuilt audio of our Android devices. The mod is like no other and has helped us on previous occasions, including Marshmallow and Nougat. Using the steps below, you will be easily able to install ViPER4Android on Android Oreo devices.
Update (10 October 2018): The old method is now deprecated. This tutorial has been updated with a new method that utilizes Magisk.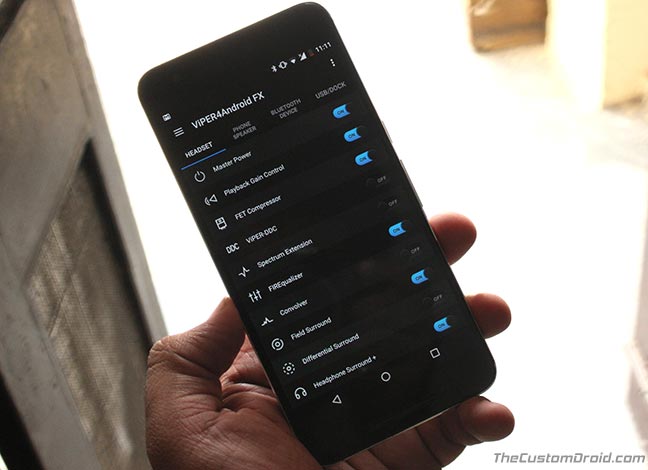 Table of Contents
ViPER4Android on Android Oreo 8.0/8.1
There has been no official news from the V4A developer's end (Yet) about support for Android Oreo. At first, we were quite unsure if the same installation method would work on devices running the latest Android version. But after several days of trials and immense failures, we have managed to install ViPER4Android on Android Oreo successfully without any hiccups.
It seemed that Oreo brought a bunch of its own security-related changes that affected a lot of root-enabled apps. But there's a solution to everything when you are a part of the Android customization community. The method has been personally tested and is working on both the test devices – Google Pixel 2 XL (Android 8.1 Oreo), Nexus 6P (Android 8.0 Oreo), and OnePlus One (custom ROM).
Thanks to XDA Recognized Developer ahrion, you can now install ViPER4Android on any phone running Android 8.0/8.1 Oreo. This could be done simply by installing the dedicated Magisk Module. Please visit the original XDA thread for more information.
Now before you head over to the instructions below to install ViPER4Android on Android Oreo, take a quick look at some of the features that it offers.
ViPER4Android Features
The V4A app interface was given a retouch with Nougat release and the menu is now much more refined for new users to get handy to. If you're new to the whole scene, you would first want to look at the different sound modifications that ViPER4Android offers.
Playback Control

: Control the output audio volume of Android by amplifying or abating it.

FET Compressor

: Limits the FET circuits in Android to avoid any damage to audio hardware.

Viper-DDC

: Pre-defined profiles for a large list of supported headphones to get the most out of them.

FIREqualizer

: 10-band FIR (Finite Impulse Response) filter equalizer for refined control over every audio tone.

Viper Bass

: Get the best control over Bass by customizing the frequency and using different modes – Natural, Pure Bass+ and Subwoofer.

Viper Clarity

: Balance out the heavy bass and clear audio while listening to music.
These were some of the features that are implemented in V4A. I understand they could be somewhat difficult to understand by just reading them, but they do give you a fair idea. Once you start using it, you will understand 'what-does-what'. To get these, follow the instructions below to install ViPER4Android on Android Oreo.
Build Information
ViPER4Android version: 2.5.0.5

Codename: Beautiful

Operating environment: Android 2.3 / 4.0 / 4.1 / 4.2 / 4.3 / 4.4 / 5.0 / 6.0 / 7.0 / 8.0 (Unofficially)

Supported CPU platforms: ARM, ARM64, and x86
Prerequisites
ViPER4Android requires your device to be rooted with Magisk. If you still haven't rooted your phone, then you can also follow our detailed tutorial or find your device-specific guide by using the search bar on the top-right of this page.
Next, make sure that you take a Nandroid backup of your current ROM setup. In case anything goes wrong (It shouldn't if you follow the instructions correctly), you can have the chance to restore back to its stable state.
Read: How to Install Custom Themes on Android Oreo without Root
How to Install ViPER4Android on Android Oreo
Download ViPER4Android FX Magisk module: v4afx-rootless_01.15.2020.zip
Connect your phone to the PC and copy the Magisk module to your phone's internal storage.
Once transferred, go to the app drawer and launch 'Magisk Manager'.
Tap on the menu icon on the top-left of the screen.

Select 'Modules'.
Tap on the plus "+" icon.

Navigate to the internal storage and select the 'v4afx-rootless_01.15.2020.zip file to install ViPER4Android on Android 8.0/8.1 Oreo.
The installation screen will appear.
When prompted for 'Select version', tap the Volume Up key for v2.5.0.5 or Volume Down key for v2.3.4.0.
Next, tap Volume Up or Volume Down if you want to install material UI V4A app or the original one, respectively.

As soon as you do that, the module will instantly install ViPER4Android on Google Pixel 2 or Pixel 2 XL.
Once installed, tap on the 'REBOOT' button.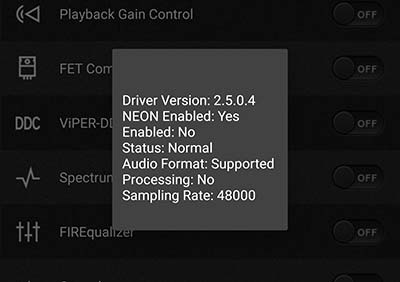 Select "Driver Status". It should display the status value as "Normal". You are now ready to give a nice push to your phone's audio experience by customizing settings in the ViPER4Android app.
Great, you have succeeded to install ViPER4Android on Android Oreo. Go on and modify the settings to enjoy a more soothing and enhanced audio experience. You may also want to check the Impulse Response Sample (IRS) index at XDA forums.
If you have any problems while installing ViPER4Android on Android Oreo, feel free to ask us through the comments.