Verizon Pixel 2 users can possibly unlock the bootloader, as reported by XDA. If you own the device, then you can follow this guide to unlock bootloader on Verizon Google Pixel 2.
The Pixel 2 and Pixel 2 XL are one of the most anticipated devices of 2017. Despite all the exclusive features, several users (including me) feel that customizing a Google device is a way to explore the software, in favor of additional features. For which, you will need to install TWRP recovery, and even root your device. But none of this could be done without an unlocked bootloader. Today here, we will be laying down the steps to unlock bootloader on Verizon Pixel 2.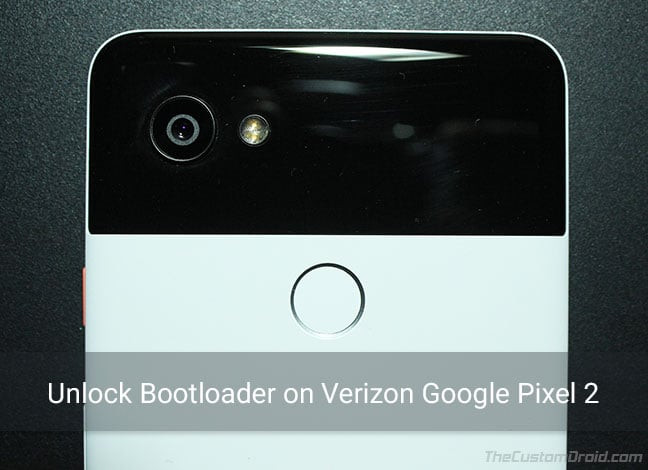 Table of Contents
Guide to Unlock Bootloader on Verizon Google Pixel 2
If you have previously owned a carrier-branded device, you would be well aware of the limitations they could impose. For instance, the most common one is not to allow bootloader unlocking. It is a common practice to prevent any negative impacts of untested and unofficial software on the carrier network. And we don't blame them, they are possibly right on their end. In fact, anyone who would like to customize their devices with third-party software should not consider buying a carrier-branded phone.
For those of you who have bought Verizon variant of the Pixel 2 can now relax. According to the source (XDA-Developers), several forum users have reported that they are able to unlock bootloader on Verizon Google Pixel 2.
XDA member D3RP_ has confirmed that the specific unlock method works flawlessly. He has further been able to install TWRP recovery on the device and root it.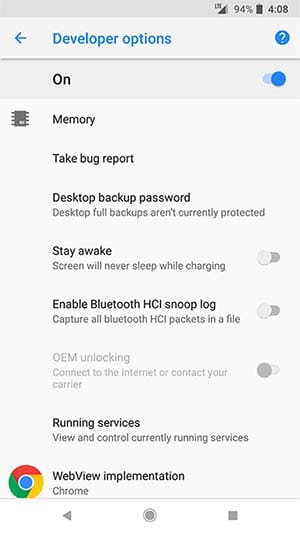 It indeed is surprising that despite the "OEM Unlocking" option being inaccessible, users can still unlock the bootloader using a very specific command. We are not sure if this was deliberately done by the manufacturer or was it a mistake. But for now, you can easily unlock bootloader on Verizon Google Pixel 2. Unfortunately, the method doesn't work on Verizon branded Pixel 2 XL models.
We duly appreciate XDA blog for bringing this to notice and all the XDA users who have given confirmation of the process.
Prerequisites
Before you go ahead and unlock bootloader on Verizon Google Pixel 2, fulfill the requirements stated below.
Instructions to Unlock Bootloader on Verizon Google Pixel 2
The first step is to boot your Pixel 2 into Bootloader mode. To do so:

Power off the phone completely.
Press and hold the Volume Down + Power button simultaneously, until you see the bootloader screen.

Now while your Pixel 2 is in Bootloader mode, connect it to the PC using the USB cable.
Open the Command Prompt/Terminal window on your Windows/Linux or macOS, respectively.
If you're using Linux or macOS, make sure to add a dot and forward slash (./) before every command listed below.
Make sure your device is correctly being recognized by Fastboot:

fastboot devices

The command should return a device ID along with the 'fastboot' message.
Now, unlock bootloader on Verizon Google Pixel 2:

fastboot flashing lock_critical

As soon as you execute the command, you shall be prompted with the unlock message on your Pixel 2.
Use the Volume keys to highlight the "UNLOCK THE BOOTLOADER" option. Then press the Power button to confirm the selection.


Image credits: XDA Junior member abs0lute

Finally, reboot your device:

fastboot reboot
You can now go ahead, install TWRP recovery and root Verizon Pixel 2 using Magisk. Just click on the links below to the respective tutorials.
Again, this method may be permanent or not, but only the coming time will tell. You have just been able to unlock bootloader on Verizon Google Pixel 2. If you have any questions, let us know by commenting below.