In this tutorial, we will show you how you can easily install TWRP recovery and root Samsung Galaxy A6/A6+ (2018) running Android Pie and Oreo.
The recently launched Samsung Galaxy A6 is a mid-range smartphone, which continues in the footsteps of the A-series. It sports a 5.6″ Super AMOLED display, powered by an Exynos 7870 chip, coupled with 3/4GB of RAM, and comes with storage options of  32GB/64GB, running Android 8.0 Oreo out-of-the-box.
Despite the decent hardware configuration, I'm personally not a big fan of the amount of bloatware Samsung saddles all its devices with. You would be pleased to know that, an unofficial TWRP recovery for Galaxy A6 and A6+ is now available, thanks to XDA senior member BlackMesa123 and ashyx.
Updated on 19 June 2019: KG/RMM Bypass v3 zip is now available, thanks to XDA Developer corsicanu! With this available, you can now easily prevent KG/RMM Prenormal State on your Galaxy A6/A6+ running Android Pie and Oreo. If you do not understand what KnoxGuard (KG)/RMM state is, we recommend that you go through this post.
Here's a handy guide that will help you install TWRP recovery on Samsung Galaxy A6/A6+. Post that, you can easily use Magisk to root Samsung Galaxy A6/A6+ (2018) and get rid of all the unwanted apps, use root-enabled apps or mods like Dolby Atmos, or just to get some additional features.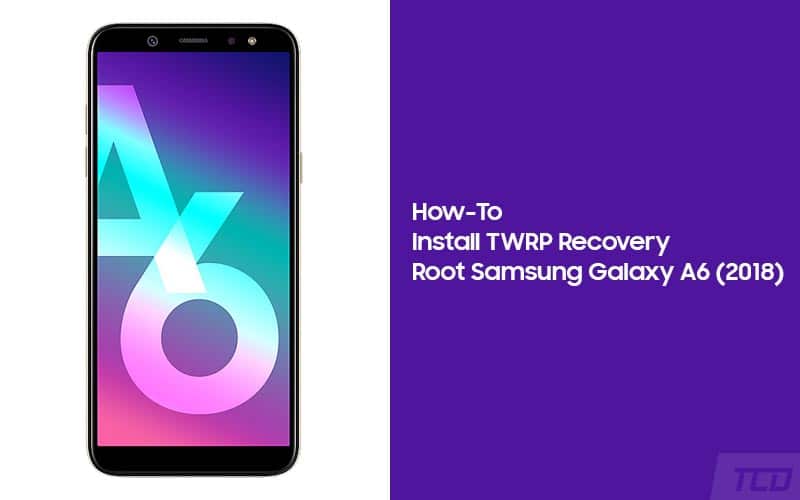 Disclaimer & Warning
This guide is ONLY meant only for the SM-A600* and SM-A605* models. Please do not attempt to use these files or steps if your model is different.
Rooting will void the warranty permanently. KNOX dependent apps like Samsung Pay and Secure Folder will no longer function, even if the device is unrooted/flashed back to stock later.
Installing TWRP and rooting your Galaxy A6/A6+ on Android Pie will break Samsung Account and secure lock screen (PIN, Fingerprint, etc) functionality. This issue might be fixed in the future. So, only follow the procedure if you can cope up with the said issue.
Table of Contents
Before You Begin
Make sure that you fulfill all the requirements before you head down to the instructions and root Samsung Galaxy A6/A6+ (2018).
First and foremost, ensure that you take a full backup of all the data on your phone. This includes messages, contacts, and everything else that you feel necessary. We also have a tutorial that will help you backup your data with ease.
Charge the battery to at least 70%, so as to avoid the device shutting down during the process.
Download and install the latest Samsung USB drivers.
Enable USB debugging on Galaxy A6: To do so, go to the device 'Settings' -> 'About phone' -> 'Software information'. Then tap on the 'Build Number' continuously until 'Developer mode has been enabled.' message appears on the screen.
Also, enable OEM Unlocking in Developer Options. For that, go to 'Settings' -> 'Aditional settings' and tap on 'Developer options'. Scroll down and enable the 'OEM Unlock' toggle. If the OEM unlock toggle is missing, then you also check out this tutorial.
Download and extract the Odin 3.13.1 on your PC.
Downloads
Install TWRP Recovery on Samsung Galaxy A6/A6+ (2018)
Download TWRP Recovery image for Samsung Galaxy A6/A6+.
Switch off your phone completely.
While the phone is powered down, hold the Volume Down, Volume Up and Power button to enter Download Mode.

With the Galaxy A6/A6+ in Download Mode, connect it to the PC via the USB cable.
Launch Odin Flash tool by double-clicking on the 'Odin3 3.13.1.exe' file. Make sure the device is detected, and the COM port at the top left of the screen is blue.

Click on the 'AP' button and select the 'TWRP-3.2.3-TwrpBuilder-a6ltexx-2018-08-21_14-37.tar' file for the Galaxy A6 (SM-A600) or 'twrp_3.2.3-2_sm-a6plte_191118.tar' file for the Galaxy A6+ (SM-A605).
Make sure that 'F.Reset Time' and 'Auto-reboot' options are selected in Odin's options.
While holding the Volume Up and Power buttons together, click on the 'Start' button to install TWRP recovery on Samsung Galaxy A6/A6+ 2018.
Important!: Keep holding the buttons even after the flashing process finishes. This will make sure that your phone directly boots into TWRP. If not, then DM-Verity and Prenormal RMM/KG State will trigger and you will have to wait for another 7 days until you can flash something.
Your phone should now enter the TWRP recovery mode. Now head down to the next section to finally root Samsung Galaxy A6/A6+ (2018) using Magisk.
Root Samsung Galaxy A6/A6+ (2018)
On the 'Unmodified System Partition' screen, swipe to allow modifications.
Now go to 'Wipe' -> 'Format Data'. Type 'yes' in the field to confirm the wiping of /data partition and hit Enter. This will completely erase all the data on the device.

Go back to the TWRP home screen, then tap on 'Reboot', and then on 'Recovery'.
Next, go to 'Mount' and press the 'Enable MTP' button.
Connect the Galaxy A6 to the PC using the USB cable.
Transfer the RMM Bypass, DM Verity fix and the latest Magisk installer zip files to the internal storage.
In the TWRP main menu, tap the 'Install' button and first select the 'RMM_Bypass_v3_corsicanu.zip' and swipe to confirm the installation
Press the back button once, and flash the 'no-verity-opt-encrypt-6.1.zip' file.
Lastly, flash the 'Magisk-v20.0.zip' file to root Samsung Galaxy A6/A6+ (2018).
When the flashing process finishes, tap the 'Reboot System' button.
Once your Galaxy A6 boots set it up by following the on-screen instructions. You should now see Magisk Manager among other apps. If you want to verify if your device has been successfully rooted, download and run the Root Checker app from the Play Store. Now that your phone is rooted, you can start using root-enabled apps, install Magisk modules to add extra features or use MagiskHide to hide root from certain apps.
Rooting via Magisk also makes it easier to install OTA updates on your rooted phone. To know more, check out the instructions in this guide.
So, this was our tutorial on how to install TWRP recovery and root Samsung Galaxy A6/A6+ (2018). If you have any questions or get stuck at any step, feel free to drop a comment below, and we will try our best to help you out.