One of the most popular utilities for rooted Android users has been updated to support Android P Developer Preview. Through this guide, you will be able to root Android P using Magisk v16.3 Beta update.
Google has recently announced the public preview of the upcoming Android version. The new features have rushed down the feeling of joy through the community. Unfortunately, Android P DP1 only supports the Google Pixel/Pixel XL and Google Pixel 2/Pixel 2 XL devices at the moment. The development community, on the other hand, is quickly picking up the pace. We recently saw the new Android P Pixel launcher and Markup tool being unofficially released to the general public. Which is great! Well, there's another great news for those running the preview. A couple of hours prior to the official release, developer topjohnwu tweeted out a picture of Magisk passing SafetyNet on Android P. Not much later, there was another tweet announcing Magisk v16.3 Beta update to allow the said device users to root Android P.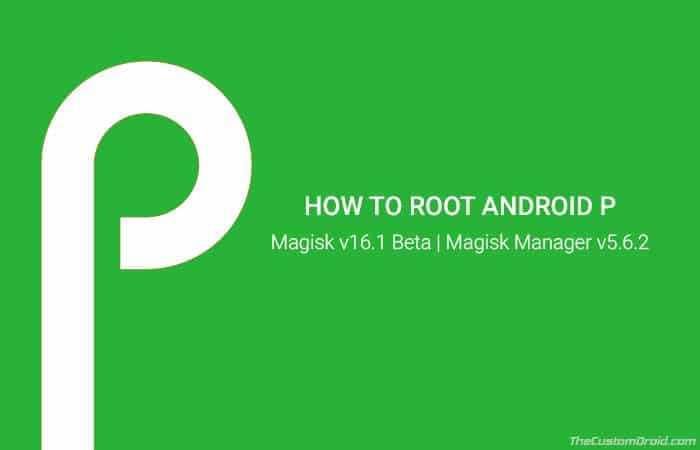 Table of Contents
Guide to Root Android P using Magisk 16.1 Beta Update
Rooting your Pixel device would allow you to perform certain modifications to the device. Which means you can further dive into the phone's software and add your own customization using the available mods. If you have already tried rooting the preview with earlier builds, you would probably fail. Well not anymore! Now that the developer has updated Magisk, you can easily root Android P by following the instructions below. Apart from the added support for Android P, the new Magisk v16.1 Beta update also brings a few minor brush-ups to MagiskBoot.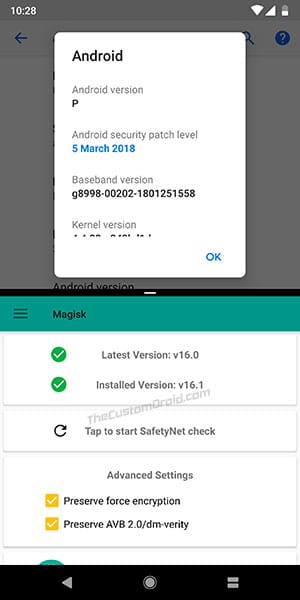 With the installer being updated, the Magisk Manager app has also been updated to v5.6.2 to reflect the support. So before you root Android P using Magisk v16.3 beta update, take a look at the changelog as published on the original XDA thread.
Magisk v16.3(1630) changelog:
[General] Remove symlinks used for backwards compatibility
[MagiskBoot] Fix a small size calculation bug
Magisk Manager v5.6.4 changelog:
Remove the blacklisted apps using SafetyNet (e.g. Pokemon GO)
Now that you're acquainted with the changes, follow the steps below to root Android P using Magisk v16.3 beta update.
Prerequisites
Rooting may lead to data loss situations if not performed properly. It is always recommended to take a complete backup of your phone's storage before proceeding. You may follow our extensive guide on how to backup Android devices.
Make sure to charge your phone to at least 50-60% battery level to avoid any sudden shutdowns during the process.
In order to root your device running Android P, you must first unlock the bootloader. You can follow our tutorial on how to unlock bootloader on Google Pixel 2 (XL).
Once you have fulfilled the requirements, proceed to the instructions to root Android P using Magisk 16.3 beta update.
Download Magisk 16.3 Beta Update (Magisk Manager v5.6.2)
How to Root Android P using Magisk v16.3 Beta Update?

Now there are two methods to do this. The first method is the easiest and works only if your device has TWRP recovery installed. The second method is for those who'd like to root their device without having to install TWRP recovery. The advantage of using the latter above the former is that you can still easily install OTA updates when they are available.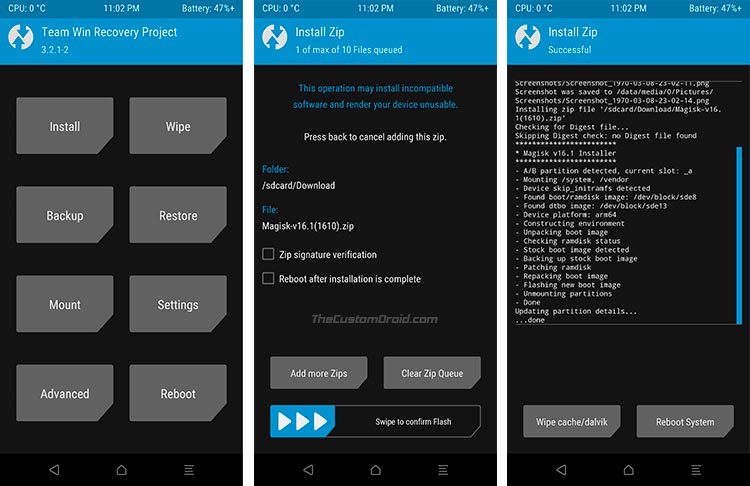 Just follow the link below to our comprehensive guide to root Android P using Magisk.
— How to Install Magisk and Root Android Devices
That's it! Simple right? All the credits go to developer topjohnwu for quickly making it possible for users to root their Google Pixel/Pixel XL and Google Pixel 2/Pixel 2 XL on the latest Android version. If you have any questions leave them down in the comments.
Source: XDA